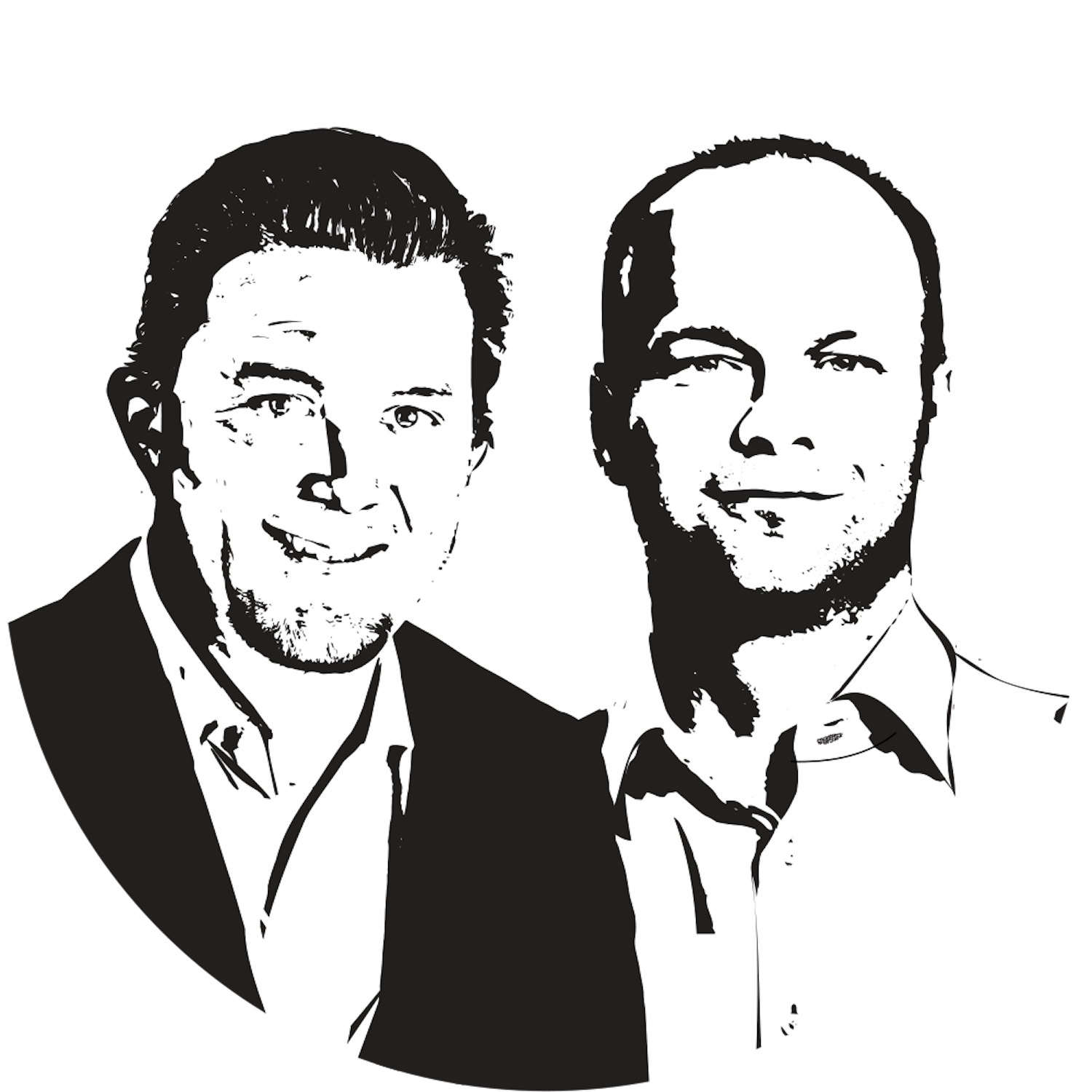 #005: From eCommerce Manager to Investor
In this episode, Dirk and Kelly welcome Jeremy Muras, SVP Digital at Lion Capital and the former VP Digital Commerce of Burberry. They talk about the challenges of the luxury industry and the investor's view on digital commerce. Also, they discuss the idea of the "platform" economy and which brands Lion Capital has invested in.
Transcript
00:13 Kelly: Welcome to another Commerce Tomorrow Podcast. We are pleased to be joined by Jeremy Muras. He's Chief Digital Officer of Lion Capital.
00:23 Jeremy: Hi everyone. Thanks for having me. Great to be here!
00:25 Dirk: Great to have you here. So Jeremy, you are SVP Digital at Lion Capital. You were the formal VP of Digital Commerce at Burberry. Please tell us a little bit about your background.
00:47 Jeremy: Happy to. Today I'm based in LA, been here for 3 years at Lion Capital. We are private equity company focusing on consumer brands. We've invested in a number of household brands: Jimmy Choo, Paige Denim, American Apparel. My role when I joined was to do 3 things. 1st, support the team as we got potential new acquisitions.. 2nd, to spend time across selected brands to help them with their strategy. Lastly, working directly with the leadership team here to help build our own knowledge of digital commerce and trends. Prior to this, I was at Burberry for 8 years and then TopShop.
3:21 Kelly: We have a pretty varied audience. Maybe it would be a good idea to explain what the business model of private equity is.
3:38 Jeremy: We are very focused on consumer. Typically, the investment opportunities where we invest our funds and hope to recognize a return over a few year period. We have just closed our 3rd round of funding, into our 4th. We've made 4 acquisitions in this 4th round. We have a track record in the hospitality industry.
6:20 Dirk: Are you typically looking for a minority or majority investment?
6:29 Jeremy: We prefer majorities. It really means that we have to be smart and clever about how we approach potential acquisitions. To make sure that each one presents a return and is successful. We are pretty hands on and look to partner with our brands to support them the best we can. We like to have the majority so we can really affect changes. We do however, have successful minorities like Alex and Ani.
7:45 Kelly: Thanks, Jeremy. Just to summarize for the layperson: you go to pension funds, build the fund, buy majority steaks, make investments with a look to exit a few years after acquiring. Fair assessment?
8:10 Jeremy: Spot on. For the record, I am a digital guy.
9:00 Kelly: One of the ways that PE firms optimize margins is centralizing IT functions. At the same time, you also want to sell the business at some point. How do you balance the tendency to build one platform for all vs. giving each of the brands their own separate platform?
9:43 Jeremy: It's a question we think about a lot. We haven't done a huge amount of defined centralization. We do a lot of it around the portfolio whether looking at how we identify properties or the supply chain. We have a series of partners where we can leverage the scale. Digital is relatively new for us, within the last 2 years, where we have began to answer some of these questions around digital marketing. This can be difficult but we are considering how we might deploy these strategic partners in a virtual way.
13:30 Dirk: What are the challenges that you see that fashion brands today have when it comes to digital commerce? And, what has changed in the last 5-10 years?
14:08 Jeremy: In 2003 or so, the team I was on was 3 people. No one even knew what e-commerce was. It was a luxury at the time but not much of a consideration. If you look at brands now, we have turned around the way that we go digital. The importance of e-commerce generally has changed incredibly. The challenge we face is how do we create enough content, presenting product, have adequate channels etc. We are needing to finesse how we do things.
18:14 Kelly: The concept of the brand itself is eroding away. How do you tell the story besides just publishing their content?
18:45 Jeremy: You nailed it. You've got this mass amount of products. You've got to take the aspect of content and fulfillment to the next level. You've got the emergence of digitally native brands who have such a strong connection to their customers. People relate to their brands and care about them. I always try to understand how these guys develop this close connection with the consumer. They're very targeted with the budget and adapt with their marketing. You've got to understand your brand and find the narrative within that and finding the right way to leverage across all channels. You have to be adapt and embrace the grass roots approach.
22:36 Dirk: It's really important to build the direct relationship to the customer. To some degree you also want to achieve high level growth. How do you leverage? At the end, what's more important? Is it the direct online sales or participating in marketing platforms?
23:25 Jeremy: I think it depends on the brand. I don't think that you can not engage with marketplaces like Amazon. You have to develop close strategic relationships with these marketplaces so you can control how your brand is represented. You've got to have a clear strategy. The importance of the mobile site is not to be underestimated. You don't want to become entirely depended on these platforms. I'm a proponent of working closely with these marketplaces but you need to think about your product and see how you can still retain something within your own environment.
27:02 Kelly: That makes a lot of sense. There's been a lot of discussion about the retail apocalypse saying retail is dead. There's a lot of hysteria out there. Your brands all over the board. Do you have a strategy to take some brands up or down? What is your general strategy on that?
28:15 Jeremy: I would certainly agree that retail isn't dead. It's had a rough ride the last few years. It's changing rapidly. We think about that a lot. I think that the nature of our organization is very specific in brands that have a certain positioning of premium to high end, when it comes to fashion and beauty. We see that there is a lot of opportunity out there. We wouldn't go into luxury lightly because it's so hard to break into that market. We like to develop brands that have stories that people care about. We look at it on a brand to brand basis.
30:36 Dirk: When you look out for new brands, what are the criteria?
30:50 Jeremy: At the high level, we look to see if there's a heritage and story to unfold. We look at how we can grow and improve the operating efficiencies. We also look for opportunities to extend the brand globally.
33:00 Dirk: Let's say you invest in one of these companies. What happens if one of these brands has a complete opposite opinion on their digital strategy? How do you get forward?
33:45 Jeremy: There are a couple of things that help. The idea of being a majority owner with more influence. I've learned that understanding the challenges is important. How to communicate on different levels to build these levels. This does come up on occasion but it's important not to push our influence and respect the direction of the brand. We aren't a dictatorship. We try to work with each team so they can be self sufficient and become a much more attractive asset.
36:37 Kelly: One technology question. I know you try to give each brand autonomy. Do you have a mandates or requirements on principles of development as they move forward?
37:12 Jeremy: That's a key part of what I do at the moment. It's harder when you inherit brands and you have to play the cards you're dealt. Cloud first as much as possible. I'm a big believer in having much more control over the front end, so introducing content management systems. I need to give my marketing teams control over the experience. That's very important to me.
42:42 Kelly: I very much agree and I'm glad you're pushing that. With that, I think we are out of time. It's been a great discussion. We wish you continued success!