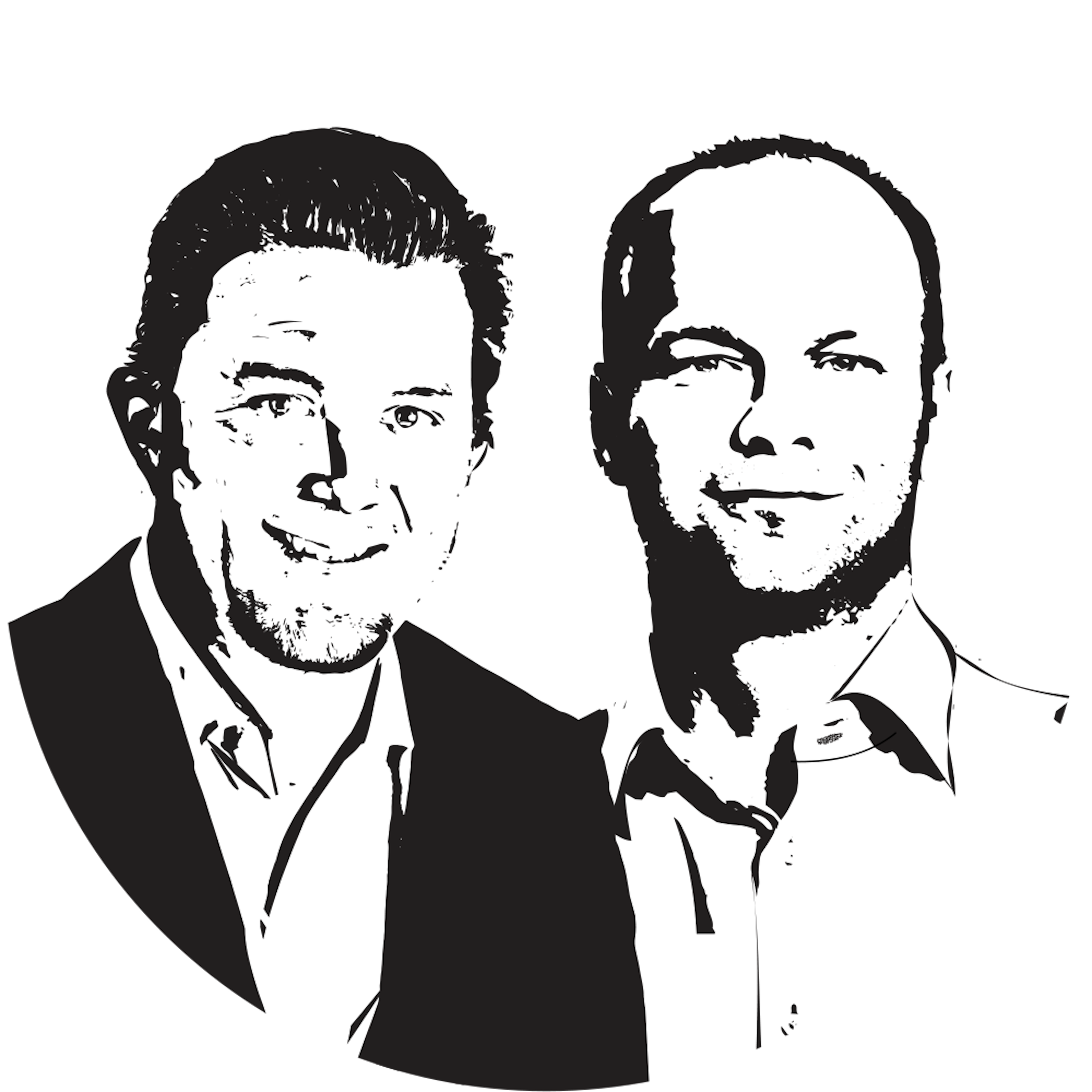 #006: Building a Successful System Integration Business
In this episode, Kelly talks to Jess Moore, founder and CEO of 3Share, one of the largest Adobe SI's. Jess talks about how they got started and why it makes sense for a service provider to focus on just one software vendor.
Transcript
00:15Kelly: Welcome to another edition of the Commerce Tomorrow podcast. I'm joined by 3Share CEO, Jess Moore. We wanted to bring you on the show to talk about the entrepreneurial side of technology. Jess is one of the founders of 3Share, one of the largest Adobe SI's. I think there is a lot of interesting things we have to talk about this episode. Do you want to tell us a little bit about 3Share and how you founded the company?
1:15 Jess: One of the benefits of starting your own company is that you get to be a CEO! I used to work for Oracle and ran ACS (a consulting org within Oracle), prior to that come in through acquisition. During the acquisition, I found that it wasn't the best match for me. That's when I was driven to Adobe's website. Right there in the news section is that they were acquiring De Software. Right there, I knew this was going to be a great opportunity. De Software came to the US from Europe in 2001 and started knocking down some big deals. My company got involved with doing implementations. When Adobe bought De Software, it became Adobe Experience Manager, the heart of their digital marketing cloud.
8:00 Kelly: That makes sense that they would acquire De because before that it was Photoshop and a few other products.
8:17 Jess: They've doing a really good job if you look at how many acquisitions they've done. They have grown their digital marketing by 20% year after year. I knew I had to connect with some friends at De Software. We got a bunch of the old guys back together and convinced them to jump over to our side. From there we built the business!
11:10 Kelly: I'm actually a student of entrepreneurship. I love the idea of starting your own business and raising capital. Tell me a little bit about 3Share today. How did you get from zero to this point?
11:39 Jess: I'm a firm believer that some things have to happen to hit the next level, a lot of it was luck. We knew from day one that we had to structure the business a certain way, like keeping clean books. Then we got ultra focused. Everyone said that you have to have more than one tool in your bag. That way if something isn't hitting, you'll have other options. My thought was when it comes time to be acquired, usually it's for a single technology. We decided to go a mile deep in Adobe technologies. We found a real niche that allowed us to help Adobe be successful early on. That first year, we grew to about 17 people, and were invited to become part of their partner advisory board. Which was wild. We trekked through it very pragmatically doing a lot of training. The next year we started doing our own projects and build on that. Now, we are the second largest managed service provider of Adobe projects.
18:30 Kelly: How many people are you at today as a company?
18:33 Jess: We are close to 120.
20:09 Kelly: I've seen a lot of SI's that have been flailing. They can't decide if they're going to be lifestyle or laser focused. Lack of specialization is an issue.
20:59 Jess: I think this also opens them up to the competition when they go to compete for implementations. Being an expert on Adobe's digital marketing cloud is hard. We live and breathe this within every process to run and operate quicker. It's impossible to be an expert in 5-6 technologies.
22:15 Kelly: We've worked with a lot of SI's at commercetools that were very focused on Oracle commerce, ATG. This was a good business but seems Oracle has shelved this legacy. I see a lot of them flailing. If you've put all of your eggs in one basket, what happens when the company isn't investing in that product? How do you protect yourself from that?
23:34 Jess: Oracle knows how to operate a business. Implementations are going down across the board. The same amount of work is there that always has been. We listed all of our professional services and looked at the margin. To answer your question, it's one that we have thought about for years. I think Adobe is really pioneering in the space into one interconnected platform. I've always been a fan of island hopping, so this has been our approach. Starting with AEM, then doing analytics and campaigns. I feel confident that Adobe will be bringing in enough new technologies.
29:30 Kelly: What do you think their commerce strategy is? We've seen them try to buy Hybris and some others. What's your perspective about the next logical place for them to make some investments?
29:50 Jess: I wouldn't even speculate on their acquisition strategy but I can tell you that without a doubt, ecommerce is back. We are seeing that it's all about microservices and driving experience driven commerce. That's what we are seeing this year. I don't think that clients really liked how hard it was to get a full cycle e commerce implementation while you're doing a content management integration. We are seeing this swing back around to the microservices end.
32:00 Kelly: That makes perfect sense. The world used to be these monolithic commerce platform. It was never clear from a customer perspective who owned the glass and where the commerce platform stopped and experience platform began. There is definitely a resurgence. It's becoming more clear and you are able to create a nice experience. It's great that you're seeing that.
32:50 Jess: You also never know where it's going to end up. It's like what you're seeing now at airports where you see all of these iPads to place orders, you don't even have to talk to anyone anymore. It had to be flexible.
33:50 Kelly: I have one more question about your business and then I'd like to talk commerce. Technology of 10-15 years ago, required a lot more people. Now with microservices and "real" cloud taking off, there is a whole new ecosystem of technology taking off. We are needing far more fewer people but these people are needing to be more specialized. I'm wondering if you are also seeing this and how this has impacted your business?
34:52 Jess: I agree. I think the things that impact the bill rate are scarcity of resources and skill set without a doubt. We are seeing that people are wearing more hats. Client don't like when you bring in a whole large team of people who are in and out. They're interested in core type titles: developers, architects, business analysts and project managers. Once you get past those, there's not much need beyond that. We have projects and business analysts and architects who can all code. They all have an overarching notion of how business works also. Everything is getting more competitive as well. We haven't seen a steep jump in the hourly bill rate.
37:09 Kelly: We have definitely seen this in the commerce space. All of those technologies just devastated long standing professions. It's not what it used to be. Now, you just create networks virtually. One architect can replace a few positions. It's remarkable how quickly this technology is evolving.
38:03 Jess: We also see some pressure from off shore.⅓ of the company is in Argentina but we don't operate with them as a traditional offshore model. The rates are the same and we pay them what they would make if they were here. Our attrition at 3Share is really great. Maybe 6 people have left on their own since 2011.
39:09 Kelly: I think people forget that it's not just about high salaries, it's about creating a culture. When it comes down to it people stay for that reason.
39:37 Jess: This also helps with the rest of the business. If you look at what drive a business forward, we've found that if you create an environment that employees love coming to work everyday, all of that other stuff seems to fall into place nicely.
40:30 Kelly: So looking forward, what do you see as the next wave of commerce? Are you seeing any trends starting to form or anything you're investing in?
40:56 Jess: I'm seeing the ability to buy on Alexa (voice) and that type of stuff. We aren't really seeing this in the field because it's still in the early stages. I think the ability to do ecommerce in places you could never do ecommerce, like ecommerce or airplanes, are the most exciting things.
42:03 Kelly: Looking forward, how do you keep your employees' skills current with how quickly business models are moving?
42:19 Jess: You have to hire employees that have a motor and are genuinely curious, a lot of that happens on it's own. We've always had the ability to train ourselves. Hire people that want to stay up to speed and make it very clear that you will support them. Also, investing in the internal stuff like fireside chats to very process oriented growth.
43:44 Kelly: Do you have a parallel manager and individual contributor track?
44:14 Jess: It's challenging in a small/flat organization. We operate in pods with a variety of capabilities. The question is how do you keep people excited about the projects by looking for people who want to move along the continuum. Bringing in new technologies to get them excited it helpful. Also, open up opportunities whenever you can.
46:27 Kelly: Well, thank you so much for joining us. I think you're a great role model for how to start and maintain a successful SI. I love your strategy of going deep on that one topic. I commend you for your success. Thanks again for joining us today, Jess!